For companies demanding exceptional capability, SpectraWorx is the source of integrated marketing, website design development, search-engine-optimization (SEO) and custom software services. Unlike typical marketing and IT companies, SpectraWorx is a marketing and software development company combined - and this makes all the difference.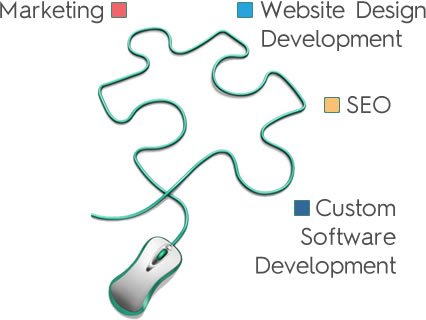 In today's digital age, companies need integrated creative and technical skills to gain and sustain competitive edge. SpectraWorx, the integration thought leader, is truly a full service agency and provides the following services:
Branding / Brand Management
Marketing
Website Design Development
Search Engine Optimization (SEO)
Search Engine Marketing (SEM)
Creative Content Writing
SEO Content Writing
Custom Software Development
Mobile Apps
Applications Development
Database Design / Programming
E-Commerce / MCommerce
We love design. We love data. We love marketing and information systems. And while these disciplines seem unrelated, they are more related than ever, because the Internet, with its websites, apps and social media, is the dominant medium for marketing and information systems.
At SpectraWorx, we harness the interconnectivity of creative design and information technology, equally embracing both form and function, to produce the best possible websites, information systems and marketing programs. Agencies not following this approach are far from "best practices" and cause loss-of-business for the companies they serve; poor design and engineering always translate into costly rework. That doesn't happen here at SpectraWorx, quite the opposite.
SpectraWorx customers yield, on average, a 35% higher ROI for their website, marketing and software development projects. Being a a super hybrid is something. Adding real value to our customers is something more; it's what separates SpectraWorx from countless companies in our field. No other company is wired like SpectraWorx, nor performs.
For companies seeking excellence in marketing, website design development, SEO and custom software programming services, look no further. SpectraWorx is the one.